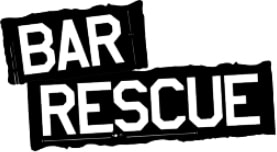 NEW EPISODES SUNDAY AT 10/9C
A well run bar can be a money-making machine, but a poorly run one can be an owner's worst nightmare. "Bar Rescue" is a docu-reality series featuring veteran nightlife expert Jon Taffer as he seeks to revamp and rescue bars on the brink. Taffer and his team of industry experts understand the science behind a bar's success and spare no details in their rescues, tackling everything from the perfect pour, to the height of the bar stools.
Episode Name: Rescue on the River
Season 8: Episode 21
Episode Date: May 22, 2022
Description: Jon wants to help a retired police officer keep his Florida riverside bar in the family, but dangerously low cost margins and an inexperienced, disorganized staff could sink his plans.
Find a Rescued Bar Near You!