The hospitality legend is on a one-man crusade to help entrepreneurs own their failures, get over their hang-ups and succeed.
If you know anything about Jon Taffer, you know he likes to yell. On his hit Spike TV show, Bar Rescue, where Taffer parachutes into entrepreneurs' struggling bars to turn them around in three days, he is a looming, at times obnoxious presence — a man whose eyes bug out as he berates incompetent owners and employees. "I watched you pick up raw chicken all night with your hands and then touch cooked food!" he yells, grabbing and throwing a handful of tortilla chips for emphasis as the guilty party trembles before him.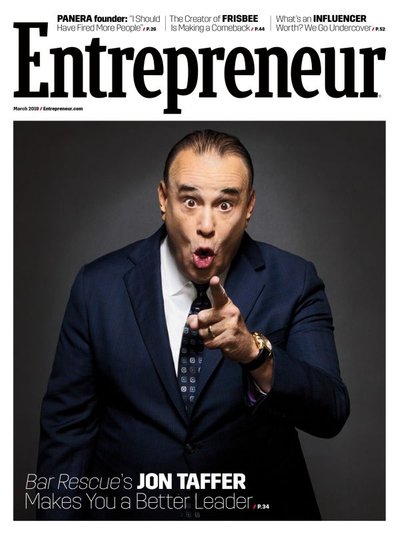 https://jontaffer.com/wp-content/uploads/2018/03/20180201162136-ent18-march-jontaffer1.jpeg
350
700
hector
https://jontaffer.com/wp-content/uploads/2020/04/jontaffer-new-logo.png
hector
2018-02-20 16:10:22
2019-07-02 10:32:11
'Bar Rescue's' Jon Taffer Isn't Afraid to Call Founders on Their B.S.